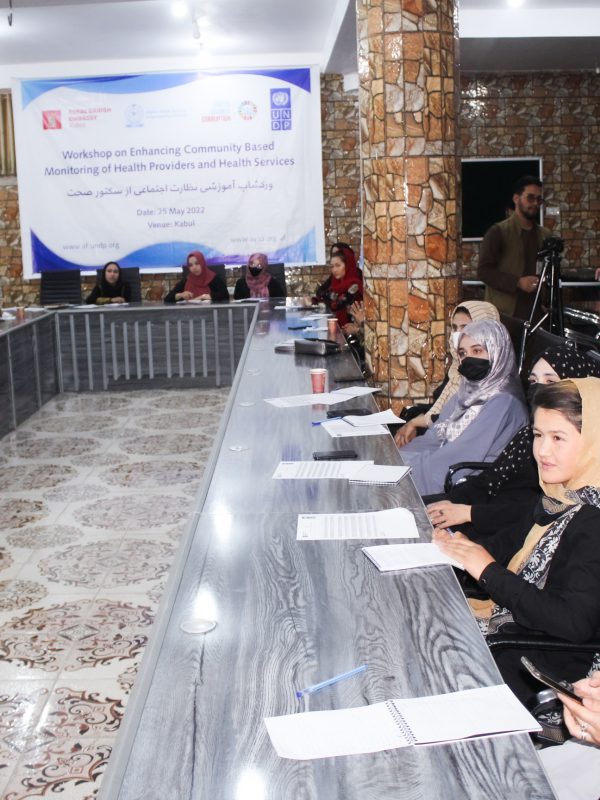 Introduction
Afghan Youth Services Organization (AYSO)
Afghan Youth Services Organization (AYSO) is a non-governmental, non-political and non-profit organization was registered with the Ministry of Economy with registration number 397 in 2006. AYSO since its establishment has successfully implemented numerous humanitarian projects in urban, semi-urban, and rural areas with different geographical, demographic, and security situations in several provinces of the country. AYSO has been implementing Health, Nutrition, WASH, Food Security, Agriculture, Rural & Urban Development, Protection, Education, Capacity Building, Behavior Change, Social Development, Youth Wellbeing, Gender Equality & Equity, Charity and Emergency Aid, Peace & Youth, and stability projects, as well as researches, assessments, studies and surveys for the different thematic areas and circumstances.AYSO through the implementation of the numerous humanitarian projects reached the most vulnerable segments of the societies such as; children, women, youth, elders, IDPs, disability and mobile populations, either through its developmental projects or by raising awareness on their rights through IEC/BCC channels, short term courses, seminars and workshops in urban, semi-urban and rural areas. AYSO geographically covers all 34 provinces of the country through either one or more of the above humanitarian services.
Our Mission, Vision, Goal
Afghan Youth Services Organization
AYSO is determined to support the communities (especially youths) to make right and ethical choices over their lifetimes by providing them with social, educational, developmental, peacebuilding, and health care services at national levels.
Vision statement highlights Healthy life, empowered community, progressive society, lasting peace, developed and social tranquility for all (especially youths), without any discrimination on religion, ethnicity, and gender
Improve humanitarian services, state of the natural environment, encourage the observance of human rights, improve the welfare of the disadvantages.
Independence: AYSO is a non-political, non-partisan, non-profit, and independent organization, and is committed to remain independent and neutral in all times.
Accountability: AYSO places great importance on the efficient, effective, and proper use of resources. The employees of AYSO are accountable for delivering on the organization's commitments and assuming responsibility for all the actions, decisions, and policies.
Respect to Others: We respect and value and the dignity of human beings irrespective of their ethnicity, language, nationality, religion, sex and culture and encourage their development and reward their performance.
Safeguarding: AYSO is committed to preventing all forms of sexual abuse and exploitation (SEA) and providing a safe working environment for its employees as well as ensuring the contractors/vendors/partners comply with the PSEA policy or code of conduct.
Diversity: We are respecting diversity and therefore ensure the best of composition and an employee equity environment within the organization.
Innovation: AYSO is pursuing new creative ideas that have the potential to create positive changes at the national and international levels. Continuous Improvement: We strongly believe that a precondition for continuous improvement is the encouragement and reward of excellence. Thus, the employees of AYSO will tirelessly pursue continuous improvement and excellence in projects, processes and services, and define success as getting the right things done well.
Professionalism: We through professionalism motivate the employees to take pride in their works by performing in line with professional standards. We also take a proactive stand to create and maintain a healthy working environment for the workers.
Management Capacity of AYSO
AYSO is led by three boards consisting of (1) a Board of Trustees, (2) Advisory Board, and (3) a Management/Executive Board. The Board of Trustees comprises Seven experienced and qualified professionals who voluntarily and collectively work as a board and are responsible for strategic direction, high-level decision-making, and organization oversight. The Advisory Board is a team of five qualified and experienced advisors who continuously advise and consult the senior management of the organization on various core tasks of the organization. The Management/Executive Board consists of a group of qualified and expert professionals who manage organization operations at central and provincial levels and ensure effective and efficient implementation, coordination, resource mobilization, monitoring and evaluation, and reporting of the ongoing projects in a harmonized manner.